Mr. Amjad Qasas: Finance & Business Development | Senior Expert
Mr. Amjad Qasas is the Founder and CEO of Pal Professionals consulting and Investment Services Company in Ramallah and the Local Representative of Netherlands Senior Experts in Palestine, Senior Advisor and representative in Palestine of Programming Their Future Foundation / Netherlands. Mr. Qasas has been also a senior business coach for CEWAS Middle East Projects in Palestine. Mr. Qasas has more than 27 years of professional experience working in the Palestinian economy, worked as a GM of Pal Lease company the first and largest finance leasing company in Palestine.
Mr. Qasas also served as the Trade Development Director in PalTrade; the National Trade Development organization of Palestine; Local Economic Expert with JICA in addition to working for around 14 years in the Banking and financial sector. Mr. Qasas also enjoys high capabilities and experience in financial planning and analysis, market and marketing analysis in addition to business development.
Mr. Qasas main areas of strength are Strategic planning, Business Modeling, Financial analysis, Development of business and marketing plans, Business planning, Project assessment, Competitiveness analysis, Conducting feasibility studies, Business development, Project Management and Communication skills. Mr Qasas also has a wide network of contacts and experience in dealing with businessmen, private sector, public sector, NGOs & Donors.
Mr. Qasas is The Vice chairman of the Palestinian Economists Association, board of Director Member in Young Entrepreneur Palestine (YEP) in addition to the Center for Environment Palestine. He has also managed several donors' development and B2B projects (IFC-World Bank Group, USAID, GIZ, and The Representative Office of Norway to the Palestinian Authority, UNIDO and JICA) and has participated and supervised a number of economic and financial studies in Palestine and the region.
Mr. Qasas holds a B. A. in Economics and Computer science from Yarmouk University in Jordan 1993, and attended several trainings conducted by UNIDO, ITFC, AABFS and other reputable institutions.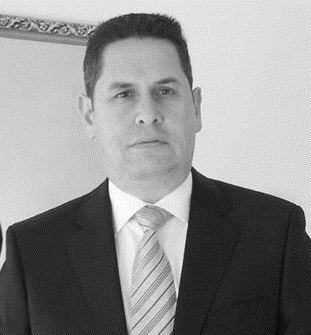 Mr. Eyad Anabtawi: M & E | Senior Expert
Mr. Eyad Anabtawi is a Monitoring, Evaluation & Learning, Business Development and Financial Expert with more than 25 years of professional experience in private sector, SMEs and cooperatives development, government institutions and donor projects in Palestine. Over the last 10 years, Mr. Anabtawi has worked as Monitoring and Evaluation Director and consultant for four USD multi-million ($ 13 – $62 million) economic development programs funded by USAID targeting SMEs to strengthen several aspects of the Palestinian economy including agribusiness, information and communications technology (ICT), industry, meat and dairy products, stone and marble, tourism, garment & textile, fishing, pharmaceuticals, conventional & renewable energy as well as education. Before that, he had worked as a financial manager for private sector companies for 15 years. He has proven knowledge and skills in projects and grants management, strategic planning, development and implementation of gender strategy, quality assurance ,quantitative and qualitative analysis ,fund raising proposals, procurement, surveys' creation and focus group conduction ,value chains and clusters, communications and reporting. Built concrete network with government and community stakeholders for exchanging and sharing different projects ideas, successes, lessons learned, and better monitoring and evaluation of direct and indirect impact.
Mr. Anabtawi has a BA in Accounting and Business Administration and master degree in Business Administration from Birzeit University as well as Intensive Executive MBA certification from Northwestern University, Kellogg- Recanati School of Management.
Eng. Fuad Akra`: Food technology, Food safety and quality | Senior Expert
Mr. Akra is a senior expert and trainer in food processing food safety and quality with over 40 years of experience, he is currently working with Pal Pro in these fields. Before that Mr Akra worked as deputy team leader for Palestinian Upgrading & Modernization program implanted by German Consulting firm (ICON institute) for 4.5 years, executive director in the Palestinian Agricultural Cooperatives Union for 2 years, executive director in the Palestinian Food Industries Association for more than 16 year. Mr Akra has implemented several technical consultancies with several international and local bodies such as the GIZ "Establishing a Center of Competence in Food Processing to Comply Market Needs", RWTC " Establishing of Food processing Diploma" and FAO "food processing, food safety and quality". Mr Akra is a former member in the "Technical regulation committee in Palestinian Standard Institution". Mr Akra has other competencies such as experience in SME's development, business plans ,good knowledge of finance management, knowledge in local economic development, experience in technical and non-technical in SME's capacity training, experience with startup and entrepreneurship and help them to create their project as a good experience in research and development with some publications.  
Mr. Akra holds B.Sc. in Food Technology from the University of Sulaimaneyah- Iraq, 1980, M.Sc. Food Technology – olive oil, ENSIA-SIARC, Montpellier- France, 1999, Internal Quality Auditor LRQA – UK, 2005, and a Diploma Executive Association Management Inter. School of Management CAE – USA, 2003.
Mrs. Wisam Abbasi: Heritage, travel and pilgrimage| Specialist
Mrs. Wisam Abbasi is currently a Senior Project Coordinator /Trigon Associates and Field Support Service Project with the Representative Office of Canada, Mrs. Abbasi has more than 8 years of professionals experience in the Tourism sector, worked with JICA -Tourism Development Advisor for Ministry of Tourism and Antiquities. Mrs. Abbasi has completed a program in Heritage, travel and pilgrimage Program with SOAS University/ London – summer 2019, and holding a Certification in Life Coaching Focus (Communication Skills, Time Management, Stress Management and coaching and Mentoring) from Boston College, 2016.
Mrs. Abbasi is holding a Master of Arts in Sector development Tourism /Deans Honor and a Bachelor Degree in Business Administration and Management from University of Bethlehem.
Eng. Omar Anabtawi: Architectural Engineer
Eng. Omar Anabtawi has more than 11 years of professional experience in Architectural Engineering.  working in ANERA for 5 years "American Near East Refugees Aid"; an international organization implementing the PCID Program "Palestinian Communities Infrastructure Development", a program of $100 million Funded by the USAID. Eng. Anabtawi has worked also as a freelancer project architect for a 27,000m2 of mix used (commercial & residential) buildings at Baladi Mall real estate, Jerusalem and currently preparing full detailed design documents for the whole project. Eng. Anabtawi worked for 6 years in UAE, Dubai, in the detailed architectural design & project development, High Rise Buildings and have excellent skills and experience in Designing, Detailing, Developing and coordinating large scale and various use projects such as; Commercial, Residential and mixed used buildings. The developing is in any of project's stages starting from concept through detailing and tender documents to completion on site as well. Eng. Anabtawi has a very strong experience in complying with the International Building Code (IBC).
Eng. Anabtawi is holding a Bachelor of Architectural Engineering from Birzeit University – Palestine, 2007.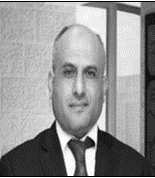 Mr. Husam Khalifa: Statistics and Data Analysis | Senior Expert
Mr. Husam Khalifa is the Director of Foreign Trade Statistics Department at the Palestinian Central Bureau of Statistics (PCBS) with more than 22 years of professional experience. Mr. Khalifa is also the National Coordinator of the Special Data Dissemination Standard (SDDS), member of the National export strategy team, member of the national committee preparing for Palestine Accession to the WTO, National Coordinator of Trade Statistics and Balance Payments / MEDSTAT Project, member at the advisory Committee for Economic Statistics, member of the Palestinian Economic Association board of directors, Mr khalifa enjoys a good experience in Planning, management and supervision of preparing foreign trade statistics (on goods and services) according to UN concepts and definitions , International standards and best practices, preparing training materials (Manuals and relevant documents) for training courses for fieldworkers in trade statistics, publishing statistical reports and dealing with correspondence tables of trade nomenclatures according to International statistical practices. Mr Khalifa is holding a BA in Programming and system analysis. Mr Khalifa has attended several regional and local trainings in several related fields.
Mr. Salam Said Zagha: -Energy | Senior Expert
Mr. Salam Zagha is a Senior Adviser with more than 35 years of professional experience on projects to develop, implement, commercialize, and improve the performance of utility systems, Mr. Zagha has worked with electrical utilities, regulatory agency and governments to improve electricity sector in Palestine, Since December 2016, Mr. Zagha has joined AECOM International Development as a Senior Utilities Advisor to implement certain components of the USAID funded Palestinian Energy Program. His mission is to assist Palestinian DISCOs to minimize commercial losses and improve services to customers and introduce renewable systems to the utilities. Prior to joining AECOM, Mr. Zagha had worked for Jerusalem District Electricity Co. for two years in the capacity of Managing Director of Ramallah and Al-Bireh District. As of June 2008 and based on his long years of experience, Mr. Zagha was in charge in establishing the Northern Electricity Distribution Co. (NEDCO) and had been assigned  the General Manager for 6 years. In 1981, Mr. Zagha had started his career life, in the Operation and Maintenance of Nablus Power Plant, which was the only source of electricity in Nablus Area.  Mr. Zagha acted as Deputy Manager of Electricity Department in Nablus Municipality since 1996; thereafter he was promoted to the Department Manager between the years 2005-2008. During his work with Nablus Municipality, Mr. Zagha was responsible for managing a number of electricity projects, which had been implemented by the Municipality, sponsored, and supported by the Norwegian and Belgium governments and in close coordination with the Palestinian Energy Authority. Among consultancy services, Mr. Zagha has conducted evaluations and studies of distribution networks in his capacity as a counterpart to several consultancy firms.
Mr. Zagha is a holder of master degree in Electronics and Telecommunication, graduated from the Institute of Polytechnic -Bucharest in 1980.
Mr. Fadi B. Samara: Renewable Energy | Specialist
Mr. Fadi B. Samara is a senior specialist with more than 9 years of professional experience on solutions and electrical power services, such as: Rectifiers, transformers, batteries, stabilizers, inverters, generators, hybrid generators, solar systems, led lights, solar led lights, and Renewable Energy. Within his work as a manager of a renewable energy project funded by the USAID and implemented by AECOM; Mr. Samara has a professional experience in developing policies and regulations designed to attract private-sector investment in utility-scale and distributed renewable energy, in collaboration with Public Sector such as PENRA & PERC and any related sectors on best practices in public-private-partnership incentives, grid integration, sustainability, and other required area, assist in competitive procurement process of renewable energy equipment, help in preparing sustainable operation plans of implemented solar PV systems, develop selection criteria for renewable energy projects, develop scope of work of All renewable energy projects, develop design and conduct public outreach and awareness initiative, provide targeted consultancy and training to build institutional capacity on core energy function.
Mr. Samara is holding a Master degree in engineering management and Bachelors in Physics & Electrical Engineering from AL-Najah University – Nablus
Mr. Fadi Mohammad Fareed Abu Samra: Renewable Energy | Specialist
Mr. Fadi Abu Samra is a specialist with more than 5 years of professional experience in designing, Installing and Commissioning the small and medium PV projects (500kWp, 300kWp, 170kWp, 100kWp, 80kWp, 72kWp, 52.8kWp, 48kWp, 40kWp, 20kWp, 10kWp and 5kWp), following the installation of the PV system with the technical team (from fixing the Steel or Aluminum Structures, PV panels, Inverters, DC and AC panels until preparing the system for commissioning), commissioning any inverter types (SMA, SolarEdge, Kaco, ABB and Ingeteam), checking the safety requirements for each site and provide the necessary tools, scheduling the projects, managing the time frame of projects and follow the daily tasks for the technical team and monitoring the PV system operation to check it from technical faults, and put the plan to solve it.
Mr. Abu Samra is holding M.S. Degree in Electrical Engineering (Power, Control and Renewable Energy), from King Fahd University of Petroleum & Minerals (KFUPM), Saudi Arabia and B.S. Degree in Electrical Engineering from Palestine Technical University (Kadoori).
Ms. Wijdan Al-Sharif: Environment and Development | Senior Expert
Ms. Wijdan Al-Sharif is a Master Degree holder in Business Administration and a Bachelor degree of Science in Civil Engineering with more than 15 years of professional  experience in International and local organizations, Cofounder and head of the Center for Environment – Palestine (CEP), Co-founder of Palestine Green Building Council (PalGBC), Cofounder of the Sports & Environment Committee. Ms. Wijdan was able to create a good network with Universities, Ministerial bodies, Municipalities, & Joint Councils. Experienced in identifying and liaising with Donors and Partners. Intensive experience in management, liaison, Expanding Youth and Community Leadership through Capacity Development programs and projects. Proficiency in English language; Ability to travel & to work under pressure, and team working skills.
Ms. Sharif has a Master in Business Administration from Birzeit University, Palestine and a Bachelor of Science in Civil Engineering from the same university.
Mr. Adel Dweikat: Accounting & Auditing | Senior Expert
Mr. Adel Dweikat is An Operations, Financial, Compliance, Administrative, and Procurement, Audit & Grants management specialist with more than 20 years of professional experience in accounting, auditing, compliance, grants, project management, procurement and operations in the Middle East Region. Extensive experience in financial and compliance in private, public, and non-governmental organizations, including USAID, USDA, World Bank, UK, and MEPI (Middle East Partnership Initiative) funded projects in the West Bank, Iraq and Turkey. Demonstrated familiarity with US government and USAID rules and regulations for contracts and cooperative agreements.
Mr. Adel has a Master degree in Business Administration and a B.A. in Accounting.
Mr. Shadi Natour: Risk Management | Senior Expert
Mr. Shadi Natour has more than 17 year of professional experience in the Middle East, East Europe and the United States of America; Working for the Private, Education, International Non-Governmental and Semi- Governmental Organizations. Mr. Natour field of expertise are Risk Management and Internal Auditing, Compliance, Good Governance and Projects Evaluation and Capacity Building for the Financial, Administrative, HR, Logistic, Business Development and Legal aspects of operations.
Mr. Shadi has a Master's Degree in Business Administration (MBA) from Youngstown State University (Ohio, USA) and a Bachelor's Degree in Accounting from Birzeit University, Palestine. He is also an Active Certified Fraud Examiner Certificate (CFE) from the USA.
Mr. Izz Tawil: Micro Finance | Senior Expert
Mr. Izz Tawil has a strong communication and networking skills, in depth proficiency in MSME finance specially in conflict affected regions, currently working with The Louis Berger Group as a technical adviser for establishing a National Credit Bureau System, in parallel, to the efforts coordinating with different stakeholders to roll out the new retail payment system as an initiative for mobile banking national system. In addition, he served as a lead resident Adviser with Shore Bank International in Iraq, major responsibilities for this long-term assignment included creating incubator unit within local banks, product design, market researches, training and capacity building. He was the General Manager of the Palestinian Network for Small and Micro-finance, responsible of defining the strategy of the network as a representing body of micro-finance sector in Palestine and presenting the sector in front of different stakeholders, in addition to participation of drafting national polices directly related to the sector on country level. His accumulated experience was gained on previous position as an Operational Director for CHF International 's Ryada program for lending and financial services in West Bank & Gaza, support management of the overall program administration and budget needs, including annual planning and strategic decision making. Has have more than 15 years of professional experience in micro-finance and credit in addition to SME's business development, working with NGOs and formal financial institutions, as well as individual enterprises. He has a strong training and supervisory experience that has been cultivated over the years through attendance at many advanced training sessions related to micro-finance, management skills, and financial analysis.
Mr. Izz has a BA in Business Administration from Birziet University, Palestine. He is also a CEMF, Certified expert in Microfinance, Frankfurt school of Finance and Management, Germany.
Mr. Suleiman Aref: Business Development | Senior Expert
Mr. Suleiman Aref is a development consultant with more than 20 years of professional experience in economic development, and institutional building efforts in the West Bank and Gaza Strip. Possesses skills and experience in SME/business development, organizational capacity building, government reform, local governance, trade facilitation, management of investment funds & grants programs plus economic/sector analysis. Possesses political acumen and internationally polished diplomacy skills plus excellent project management experience—all practiced to achieve fast results in transitional economies, dynamic environments and conflict zones. Mr. Aref was until September 2016, the Deloitte Senior City Advisory for the city of Ramallah, part of the 100 Resilient Cities international initiative supported by the Rockefeller Foundation. Until April 2015, Mr. Aref was the acting COP for a high-profile USAID trade facilitation initiative to ease movement of trade at Israeli sea- ports, and crossing points, and therefore lower transaction cost for the Palestinian trading community. Conducted advanced work through different USAID initiatives; for three years Mr. Aref was the Deputy COP of USAID investment fund/grants project to support SME's, and have conducted advanced analysis on several economic sectors such as tourism, stone and marble, garments/textile and agri-business. Mr. Aref was also the Co-manager of the first equity fund in Palestine. Enjoys advanced relationship/exposure to Donors especially USAID, DFID, and the Palestinian private sector. A core organizer of the Palestine Investment Conference held in Bethlehem during May 21-23, 2008. During his experience, he facilitated dialogue and partnership between the private and public sectors. Fluent in English and Arabic languages, and enjoys advanced communication and analytical skills. Mr. Aref is also a holder of a USA Citizenship.
Mr. Aref has an MBA, Business Administration from Kellogg School of Management in Northwestern University, Evanston, Illinois. And a B.A in International Business from San Francisco State University, San Francisco, California.
Mr. Mamoun Nazzal: Trade Professional | Senior Expert
Mr. Mamoun Nazzal is an accomplished international trade professional with more than 18 years of professional experience in trade advisory services, enterprise management/development, and project management. Mr. Nazzal has provided consulting services on developing the Palestinian private sector. Mr. Nazzal has been involved in developing and writing export strategies for the National Export Strategy (implemented by Palestine Trade Center – PalTrade and the Ministry of National Economy MONE). Mr. Nazzal has designed and developed business and public relations plans for different institutions and companies.
Mr. Nazzal has been working as a consultant for Palestine Trade Center, Small Enterprise Center and Qalqilya Chamber of Commerce, Industry and Agriculture.
Mr. Nazzal is a Certified Export and Enterprise Management Development Advisor by the International Trade Center (UN-ITC). Expert in value chain analysis. Mr. Nazzal has conducted and supervised more than 100 diagnostic studies for private sector companies in all Palestinian industrial sectors, in addition to the Information & Communication Technology (ICT) and tourism sectors.
Mr. Nazzal has a Bachelor of Art in Business Administration from Birzeit University, Ramallah, and Palestine.
Ms. Aziza Musa: M & E | Specialist
Ms. Aziza Musa is a Values/mission-driven business & non-profit executive with more than 13 years of professional experience & expertise in: Revenue Acquisition | Building & Coaching Teams | Project Management | People Management | Talent Acquisition | Grant Writing | Editing | Operations | Events | Board Management | Sales | Individual, Corporate, Foundation, and Government Fundraising | Project-based Consulting.
Ms. Musa has a master degree in MSW (Master of Social Work) concentration: Management of Human Services from University of Michigan-Ann Arbor and BSW (Bachelor of Social Work), Chatham College.
Dr. Jameel Ahmad: Livestock | Senior Expert
Dr. Jameel Ahmad has more than 40 years of professional experience and worked in Palestine, Jordan, Qatar and Kuwait. His fields of expertise in livestock Production and management, animal production, Poultry Production, Veterinary Surgeon and Farm Management
Dr. Ahmad has a B.SC of Veterinary Medicine and Surgery from CAIRO UNIVERSITY, Egypt.
Mr. Tareq Battat: Promotion | Senior Expert
Mr. Tareq Battat has more than 20 years of professional experience; his fields of expertise are Software engineering, Graphic design, Technical advice, Multimedia and web development, Varity of Video Productions, Animators Senior, Motion Graphics, Games Core Programming, and Film Director.
Mr. Battat has certificates from Arab Jordan Institute, National Institute for Information Technology. SMIL Certified E-Learning Technology Attendance in Amman, SCORM Certified E-Learning Technology Attendance in Alquds Open University and IC3 Certification.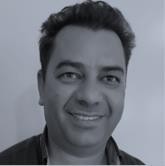 Mr. Ahmad AL-Bourini: Multimedia | Senior Expert
Mr. Ahmad AL-Bourini has a B.Sc. Degree in Computer Sciences, more than 19 years of professional experience and his fields of experience are E-Learning, Mobile Application, Web Development, and Video Production, 2D+ 3D Animations, TV Productions and Media Solutions.
Mr. Khalil Fawadleh: Translation | Specialist
Mr. Khalil Fawadleh has a strong knowledge and a proven track record of more than 9 years in translation experience for language combination English and Arabic. He has been (co-)translating various types of texts and checking translations to ensure that they retain the content and meaning of the original material. Mr. Fawadleh has also been checking translations of technical terms to ensure they are accurate and consistent throughout translation revisions and compiling terminology to be used in translations. Mr. Fawadleh has also been providing clients with grammatically correct and well-expressed final version of the translated text in the form of a word-processed document. Prior to joining Pal Professionals Consulting and Investment Services, Mr. Fawadleh has provided professional translation services for a number of NGOs, donor-funded projects and institutions inside the occupied Palestinian territories. Most importantly, he has provided freelance translation services for the German Development Cooperation (GIZ) Office, Physikalisch- Technische Bundesanstalt (PTB) Office, Kairos Palestine, HD Vision, USAID-funded National Early Grade Reading Assessment (EGRA) Project, Rawabi, the International Youth Foundation, Publicis-Zoom Advertising and Japan International Cooperation Agency.
Mr. Fawadleh has a Bachelor degree in English Language and Literature (major) and Translation (minor).
Mr. Bakeer Alrayyes: Business Development | Specialist | Gaza
Mr. Bakeer Alrayyes has more than 7 years of professional experience in this field and has developed considerable expertise in market systems and value chain development. Also involved in Making Markets work for the Poor (M4P), Gender and Enterprise Development Programming, and linking producers to export markets. He has encouraged the establishment of linkages between innovation strategy, promotion of an entrepreneurial culture, territorial development and life-long learning processes, within a systemic approach, in order to better induce sustainable inclusive development. Through developing alternative income generating activities for poor.
Mr. Alrayyes has a Bachelor degree of Business Administration from The Islamic University, Gaza, Palestine. A Bachelor of financial accounting and a Master of Business Administration from ALAZHAR University. In addition to an International Diploma in Project Management. He is also a Project management professional (PMP) ® – PMI institute.
Mrs. Raana Al-Sharif: Researcher and Statistician | Senior Expert
Mrs. Raana Al-Sharif is a senior researcher and statistician with more than 18 years of professional experience. Al-Sharif holds primary technical and management responsibility for Ejada's consulting projects. She has led research teams in completing more than 15 research studies, and nearly 7 evaluations in the West Bank and Gaza Strip in sectors including education, women's empowerment, special needs, human rights, community development, civil society, solid waste, and vulnerable groups. Mrs. Al-Sharif has extensive experience conducting baseline assessments and research surveys for a range of international NGOs, local NGOs, and major donors in the field of education.
Moreover Mrs. Al-Sharif has experience in designing and implementing qualitative & quantitative research with various organizations. She has experience in designing questionnaires, coding, and preparing data books such as SPSS, data analysis, and preparing reports using statistical programs. She also tests and evaluates the quality of the data and conducts data cleaning prior to the analysis. Mrs. Al-Sharif holds an MA in Applied Statistics and holds a BSc in Computer Engineering.
Mrs. Maram Qasas: Projects Officer
Mrs. Maram Qasas holds a Master degree in International Economics from Berlin School for Economics and Law 2017, and graduated from Al-Quds University with a B. A. of Economics, Minor Finance 2013 and is working as a project officer at Pal Professionals Consulting and Investment Services Company since the year 2013.